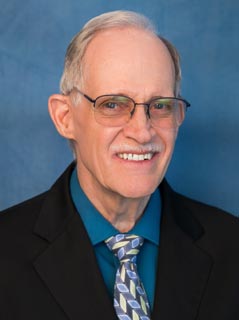 Ricky Pfeil
Station Manager
Ricky's involvement in radio was a dream of his heart as a child in elementary school. The desire for preaching became strong when he received the Baptism of the Holy Spirit in 1966, at age 15. In neither "calling" did he make an effort to open doors for himself or his dreams. He cannot answer the question when someone asks how to get started in the ministry. "It just happened", he says. God's Word says if you delight yourself in the Lord, He will give you the desires of your heart.
His story is an example of the Lord doing exactly that. With no plan, he always ended up being around people, and places, where his dreams came to pass. He preached his first sermon at age 15, though he points to 1968 as the time in life he considers himself to be "in the ministry".
About a month before his 19th birthday, he became a DJ at a Christian radio station. That ultimately led to the acquiring of a network of radio stations and translators that broadcast 24 hours a day today.
Diana Pfeil
Bookkeeper
Diana Pfeil cannot remember a time in her life when she didn't know the Lord. She has always been consumed with walking with, and pleasing the Lord. God did not ordain that she only be a dedicated Christian wife of a church member with secular employment. She would have never been fulfilled apart from involvement in ministry.
She is not only a pastor's wife, ministering side-by-side with her husband, but she is a skillful teacher of the Word herself. Having studied the Bible diligently, and consistently since youth, she has a deep understanding of the Word. From a youth, like Timothy, she has known the Holy Scriptures, which have made her a very wise woman.
She received the Baptism in the Holy Spirit at age 11, and never had a moment since then when she wasn't possessed with an overwhelming desire to be in the center of God's will. She is the perfect helpmeet in ministry to her husband Ricky.
Her most recent achievement was completing 3 years of Supernatural Ministries Training Institute (SMTI) Bible college hosted by Accelerate Church in Amarillo, TX.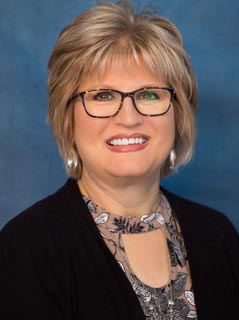 Linda Elliott
Secretary
Upon graduating high school, Linda moved to Tulsa, OK and attended Rhema Bible Training Center where she received her diploma in 1987. During her time at Rhema Bible Training Center, she was also employed at Willie George Ministries. She gleaned many things pertaining to children's ministry, and worked in Church On The Move's children's program in the early stages of the church. While working at Willie George Ministries, she met, and married her husband, Tim Elliott.
In 1990 the newly married couple left Tulsa and moved to Lindale, Texas to help Linda's home church with children's ministry for a brief time. After that, they have held various positions in the church, including senior pastor's.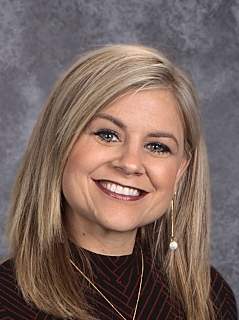 Farrell Griffin
Radio Program Asst.
Growing up with a family committed to church ministry, in Plainview, Texas, Farrell knew the Lord at an early age.
A strong testimony, she believes, is one where you never stray from the Word of God and His call upon your life, and instead shine through the darkness with His truth. Throughout her growing up years, she remained dedicated to the Lord, as she completed her Mass Communications degree at West Texas A&M University in Canyon. She and her husband, Garrett, both graduated with honors from WTAMU in 2006.
Farrell has been a part of the Kingdom Keys Network since 2007, when she helped Kingdom Keys Church launch a weekly television program which ran for several years on local cable programming. Furthermore, her Mass Communications degree, with an emphasis in broadcasting, served as great training for her broadcasting work which she uses daily on "Millennial Moment." This four-minute segment airs in the morning as well as in the afternoon, each weekday, and focuses on current, millennial issues with a Biblical worldview.
Aside from the Network, Farrell leads the Children's Ministry at Accelerate Church, and recently completed 3 years of Supernatural Ministries Training Institute (SMTI) Bible college hosted by Accelerate Church in Amarillo, TX. She and Garrett together have a passion for students, young and college-aged, to know and serve the Lord, and they host a weekly Bible Study through Accelerate Church for college students in the area. Most of all, Farrell can be found doing what matters most, leading and loving in her home with her husband and children, Reece, Farley and Kit.
Johnnie Thomason
Public Relations Representative
Johnnie Thomason rededicated his life in 1996, and has been passionately serving the Lord ever since. He has had a glorious marriage with his wife, Lori, since 1987. The Thomasons have two adult daughters, Cheyenne and Caity, and six grandchildren.
Johnnie earned a Bachelor of Theology degree in 2003 and is an ordained minister of the Gospel. Most recently, he also completed 3 years of Supernatural Ministries Training Institute (SMTI) Bible College hosted by Accelerate Church in Amarillo, TX.
The Thomasons previously served as youth ministers for twelve years, and Johnnie served in the office of an Elder. They have been providing pre-marriage counseling, and officiating services since 1998. In providing counseling, the Bible is their instruction manual, along with their life experiences.
Johnnie co-hosts The Morning Program with Ricky on Tuesday mornings and also conducts interviews for the Community Information Program. While Johnnie and Lori host the "Glorious Marriage" radio program on Monday afternoons and "Music with a Message" every Thursday night.
Gloria LeGrand
Production Manager
Gloria gave her life to the Lord in 2013 after being "called" to Amarillo, where she met her husband David, a retired Amarillo Firefighter. After getting a late start in life serving the Lord, she now seeks Him with all her strength and might.
Before relocating to Amarillo, Gloria was as an R.N. in Arizona for many years. After ending her nursing career, she went on to become an Arizona business owner.
After relocating to Amarillo, her life now revolves around pursuing God and doing His will. She is a loyal and active member of her church, and serves diligently in the church's Christian school. Serving is a passion of hers and brings her much joy and fulfillment.
She and her husband attended Supernatural Ministries Training Institute (SMTI) Bible college hosted by Accelerate Church of Amarillo, their church. Recently completing a 3 year program there. Outside of church, Gloria can be found helping her church family.
Gloria started serving at Kingdom Keys Radio Network in September 2018 and is currently the Production Manager, the host of Miracles In Our Midst, and helps with the Prison Outreach Program.